Quick iPad Tips for Efficient Speech & Language Therapy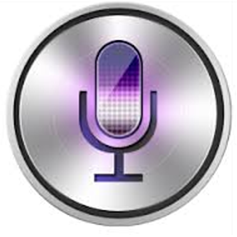 As an SLP, it's pretty much a given now that you're working with an iPad. At times, the iPad can be a great tool and opens us up to a world of possibilities. Other times, it can be frustrating to try to figure out what the hundreds of different settings do! Today I'm highlighting a few quick settings that are tucked away that can improve your productivity and efficiency and make sure you're getting the most out of your iPad.
All of the helpful tools below are located in the General Settings except Siri and Safari Reader (these you just use within your iPad). Some of the features are found under Accessibility Features, the features Apple created for people with disabilities. Check them out to see if you or your clients can use any of these helpful tools!
Increase Text Size and Bold
Enlarge the text size and thickness to improve your ability to see text on the screen. "Larger Text" gives the option to increase the size and "Bold Text" will increase the thickness. This option is found in the Accessibility Features and will make the text even larger than the General Setting of "Text Size". The Accessibility Features will work in all of the Apple apps like Mail, Contacts, Calendar, etc. and in apps that support Dynamic Type (basically it may not work in all apps that you buy- it depends if the developer allowed for this feature). To find, go to (Settings -> General -> Accessibility -> Larger Text or Bold Text).
Increase Contrast
Another way to make the screen easier to see is to select the "Increase Contrast" setting. When you click on "Increase Contrast", you see three options to choose from: "Reduce Transparency", "Darken Colors", and "Reduce White Point". These are all ways to increase legibility of the screen. With "Reduce Transparency"turned on,overlays that are usually gray turn to black. (Settings -> General -> Accessibility -> Increase Contrast -> Reduce Transparency)
Zoom
Ever have small text on screen that's hard to read? Zoom is a simple way to make images or text easier to see. To zoom in and out, double-tap the screen with three fingers. You use three fingers to move around as well, which can take some getting used to. Zoom will work in the Apple apps as well as on the Home and Lock screens. (Settings -> General -> Accessibility-> Zoom)
VoiceOver
VoiceOver is a screen reader intended for people with low vision. It can be a useful tool to listen to emails, articles, or even e-books. Students with difficulty reading or paying attention could benefit from listening to the text as they are reading. That way they're getting audio and visual input by listening and reading at the same time. VoiceOver can take some getting used to, as you need to learn the different gestures needed to operate VoiceOver. Apple does provide a "practice" area, where you can test out what different gestures do. (Settings -> General -> Accessibility-> VoiceOver)
For a list of VoiceOver commands, visit this link.
Accessibility Shortcut
I've written about Apple's wonderful Accessibility Features before. If you're using one of these, save yourself time by setting an Accessibility Feature as a shortcut. This way you can activate it by pressing the home button three times rather than going into settings and turning it on. Think about which feature you use the most and set it as the shortcut. I use Guided Access all the time, so it's great to be able to start it quickly. To set a shortcut, go into the Accessibility Features, click on "Accessibility Shortcut" and then click on the feature you want. (Settings -> General -> Accessibility-> Accessibility Shortcut)
You can set multiple features as a shortcut, in which case you'll have to choose which one you want when you triple click the home button.
Keyboard Shortcuts
There are so many phrases that you type over and over again on your iPad that take up precious time. Enter in Keyboard Shortcuts! This great time saver lets you save a phrase that will be automatically typed by using a few letters. You start in General Settings and then select "Keyboard". To set a shortcut, click on "Add New Shortcut". You then type in a phrase and the shortcut that will auto-type that phrase. A great example is for your email address! There are so many times you have to enter that into fields for a username or to sign up for a service. I set up a shortcut for my email, so when I want it to be typed in I type "bms" and brittany@myeverydayspeech.com will automatically be typed in for me. (Settings -> General -> Keyboard -> Shortcuts)
Use Siri
Everyone was so excited when Siri (your iPad's virtual assistant) was released, but I don't know many people, if anyone, that actually uses it regularly. Here's a quick reminder that it can save you a lot of time by using your voice to type! This is helpful for both you and the students/clients we work with. To use, hold down the home button until the message "What can I help you with" pops up. Remember to be direct and specific when asking Siri questions. Say "check email" to listen to your mail or "Send email to (person's name)" to compose one. Once you've read an email you can reply by saying "Reply to (name)". Siri will also type text messages for you. Say "Send text to (person's name) saying…" to quickly write a text. Siri will also set alarms after being told "Set an alarm for (the time)" or even "Wake me up in 2 hours" for a nap. Quickly make phone calls by saying "Call (name)". Other useful tips are to check the weather, scores of sports games, or even movie times. Ask in question form and be specific. For example, "What is the weather in Boston today?" or "When are show times for (movie name)?"
For a long list of Siri commands, visit this link.
Safari Reader
This is a nice tool that lets you read webpages and articles without the clutter of advertisements and buttons. Safari Reader can be helpful for a client/student who needs to limit visual distractions. It is a little bit tricky to find in iOS 7 because there is no "Reader" button that was once there. Instead of a clear button, there is an unlabeled stack of lines in the address bar. To use: Go to a website, click on an article to read, and click on the stack of lines on the left hand side in the webpage address bar. Once you click on the lines, Safari will then load the article without all of the other distractions.
What settings do you find the most useful? Let us know! Sign up for our mailing list here to stay updated with our latest therapy tips, app announcements, and blog posts. Don't forget to follow us on Twitter, Pinterest, and like us on Facebook!
---
Leave a comment